School Cash Online is where all payments will be made for agendas, field trips, PAC donations, school supplies (select grades), lost library books etc.
See below information on how to register and then attach your student(s) on School Cash Online.
School Cash Online – Attach Student(s)
In preparation of publishing MyEducation BC year end student summary progress reports, we have developed a tool to help parents/guardians look up their temporary MyEducation BC parent portal password. If you have never accessed MyEducation BC Parent portal, please see attached instructions to help you with this.
Please familiarize yourself with your MyEd parent portal as your child's information and summary progress reports are located there. While you are in your parent portal, please double check that all your information (contacts, address, etc) are correct. If you need to change your information or need further assistance, please contact your child's school.
MyEd BC Parent Portal Temporary Password Lookup Tool
This is just a reminder that June 29th is the last day for our students and is a full day of school!  We appreciate your support this year it was an amazing year.
Congratulations goes out to our Track and Field team,  they represented Lakewood very well on June 3rd with many of our students making their way on to the podium.  A huge thank you goes out to our coaches Ms. Iverson,  Ms. Mauger and Ms. deVries.   Many thanks also goes out to our teachers who helped our team practice.  Go Lakewood!
Our staff will be learning something new on May 13th.  There is no school for students on Friday.
On Wednesday May 18th our PAC and the Rotary are making and serving pancakes!  Thank you very much to all our volunteers for making this morning happen.
Have a wonderful long weekend.  There is no school on Friday and Monday for a statutory holiday.
Some of the grade 4's and 5's participated in an 'egg drop' today.  The goal was to build a creation that protected an egg when dropped from a height.  What a great event it was.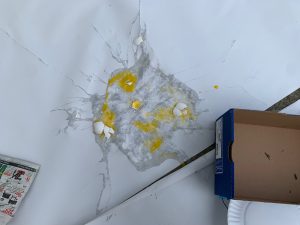 PAC is hosting a Bottle Drive April 24th 11:00am-3:00pm in the front of the school. Just drive through the roundabout and drop them off.
Collect your bottles and tell your friends!
The PAC is looking for volunteers – if you can spare an hour please sign up here: https://volunteersignup.org/4PT83?fbclid=IwAR1obswZJp3nDijmnraIhGWudIPtYR6LzqlNkguTB4HKCkZQWFdybUlbkGc