On December 17th show your spirit by wearing your Grinch wear, red and green, ugly sweater or just holiday spirit wear.  Our staff would like to wish you a joyous and restful holiday.
Reminders:
As the weather is getting colder and wetter, please make sure your child has a change of clothes in their back pack at all times.
Please label your child's hoodies and jackets as these are the majority of the items in the LOST & FOUND.
Please remember to do the Daily Health Check with your child and keep them home if your child is sick. This is still so important and we all really appreciate your support in keeping everyone healthy and safe.
KINDERGARTEN REGISTRATION
FRENCH IMMERSION AND NATURE KINDERGARTEN
January 10th – 14th, 2022
GENERAL KINDERGARTEN REGISTRATION & GRADE  6 LATE FRENCH IMMERSION
January 24th – 28th, 2022
All registrations must be completed online at the Sooke School District 62 website.
For more information, please visit the districts registration page
Wear your purple and gold or spirit wear on Friday Dec. 3rd.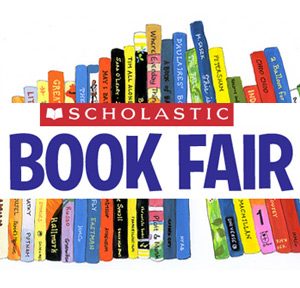 The Scholastic Book Fair is coming to Lakewood from Dec 2nd to 7th.
Dates: Thursday Dec. 2nd- Tuesday. Dec 7th
-Thursday Dec. 2nd  Preview Day. All Divisions
-Friday Dec. 3rd and Monday Dec 6. Class Purchase Days.  Half of the divisions each day.
Based on their wish lists and the Book Fair Flyer please send a list of the books you would like your child to purchase along with payment.  Reminder that if you are sending a cheque that it needs to be made out to SD62. Taxes are included in the prices so exact totals can be made based on the amounts written on your wish lists or flyers.
There is a final chance for students to purchase who may have forgotten their money or have been away.  This can be done on Tuesday morning before the fair closes at recess.
Parent in-person shopping:
The Book Fair is happening in half of the Gym this year to allow for more space and access to an exterior door so that parents can come and shop at the end of the day.  Please try to keep to one adult family member to come and make purchases. A QR code will be at the door to access our Health Check on cell phones and will be a required part of the check in process for adults who wish shop at the book fair.  We will limit numbers to 10-15 parents in the space at a time.  We ask for your patience in forming a line-up outside the Gym doors as we manage our numbers inside.
Parents can purchase in person at the following times:
-Thursday Dec 2nd 2:30-3:30pm
-Friday Dec 3rd 2:30-3:30pm
-Monday Dec 6th 2:30-3:30pm
For any families that would like to shop virtually our Lakewood link is: https://virtualbookfairs.scholastic.ca/pages/5161107
There is some difference between in person and online so feel free to shop one or both versions.
Volunteers
Parent volunteers will be needed to help run the fair.  If you have some time that you can contribute please email Ms. Bouvier at cbouvier@sd62.bc.ca
For Parents and Guardians:
The COVID-19 pandemic has brought with it a lot of change, loss and grief. For many youth, not only are all the missed milestones and celebrations challenging, but they are also dealing with the loss of intangible things such as security, familiarity, closeness etc.
Friends of Living and Learning Through Loss will be holding this special, 90-minute virtual workshop for parents, grandparents, teachers, counsellors and other adults who would like to learn more about how to recognize and help grieving youth through this challenging time.
WHEN: Tuesday, November 23 from 6:30-8:00pm.
JOIN ONLINE VIA ZOOM:
https://tinyurl.com/f9y6arrx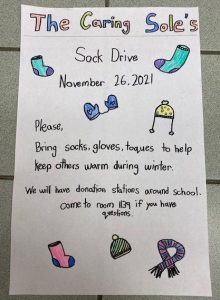 A wonderful group of students from Ms. Mauger's Grade 5 class is holding a Sock Drive in the school on
November 26th.
      Please send your children with any socks, gloves or toques that you would like to donate and help keep others warm during winter.

  THANK YOU!!
Please use the following link to order pizza.  This is a Lakewood PAC initiative and all funds raised go back to supporting Lakewood Elementary and happens every Thursday.
https://lakewood.hotlunches.net/admin/?sid=&un=0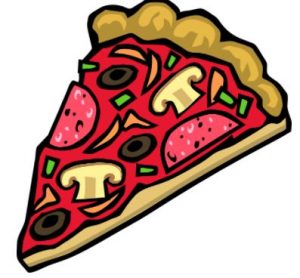 As of October 4th, the provincial health office and Ministry of Education announced that masks would be mandated for all students in kindergarten to Grade 12.
Staff will continue to work with students and families in a positive and inclusive way regarding mask wearing. They will work with students to foster proper mask usage including how to wear, take off and store masks.
Thank you for your help with this.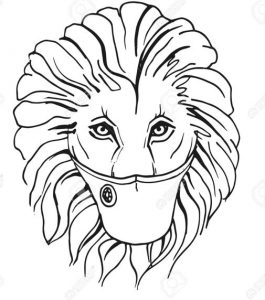 Thank you to our incredible Lakewood families for sending in a Toonie for Terry.
WE RAISED A TOTAL OF $980.90.
Amazing!!!!