YOU ARE INVITED!
SPENCER MIDDLE SCHOOL
PARENT INFORMATION EVENING
& HOCKEY ACADEMY INFORMATION SESSION
FOR CURRENT GRADE 5 STUDENTS
Where: SPENCER MIDDLE SCHOOL
When: Thursday, February 27, 2020
Location: Spencer Theatre
Time: Hockey Academy Information 6:00pm in Library
Time: General Information 7:00pm in Theatre
Presenter: Spencer Administration Team
Audience: Current Grade 5 Parents
KINDERGARTEN REGISTRATION
FRENCH IMMERSION KINDERGARTEN, LATE ENTRY FRENCH IMMERSION AND NATURE KINDERGARTEN
January 13th – 17th, 2020
GENERAL KINDERGARTEN REGISTRATION
January 27th – 31st, 2020
All registrations must be completed online at the Sooke School District 62 website.
For more information, please visit the districts registration page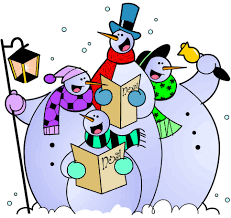 On Friday, December 20th, we will host a family sing along in the gym after lunch.
The primary sing along will be from 1:15 to 1:45 (Divisions 7 to 20)
The intermediate sing-a-long will be from 2:00 to 2:30 (Divisions 1 to 6).
Any parents that would like to attend are welcome 🙂 
We are excited for our annual Jingle Bell Run this Friday December 20th after recess.
Students will attach their bells and take a jingly stroll around our neighbourhood.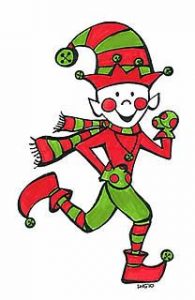 Feel free to join us if you'd like!
Pancake Breakfast with Santa is this Friday December 13th at 8:45am
We thank Lakewood PAC for funding our students' breakfast and Santa photos on this special day!
It's a good idea for your child to have a small breakfast as some students do not get their pancakes until closer to recess.
The class pictures with Santa will be sent home the following week!
We work hard to ensure that all students can participate regardless of any allergies or dietary requirements.  If for some reason we are not aware of your child's allergies or dietary requirements, please notify Allyson Ell, Pancake Breakfast Coordinator at alouie@shaw.ca .  She will be happy to work with you to ensure your child participates in this fun annual event. 
All this week we are collecting non-perishable food items for the Goldstream Foodbank.
If you have any items to donate please drop them off across from our office by Friday the 13th.
Thanks 🙂 
This year, based on the consensus of the PAC members, we have decided to request that families make a one-time monetary contribution to the PAC in lieu of the various fundraising events that have previously occurred throughout the year. For all information please see attached links.
All this information has also been emailed to parents.

TURKEY TROT TOMORROW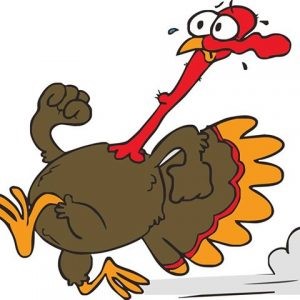 The annual Turkey Trot will take place at 1:20PM tomorrow.  Students will complete a short walk around our community.  Up Shaw Avenue, through the fire gate from Shaw Avenue down to Florence Lake Road returning to the school up Setchfield Avenue.  We will be collecting non-perishable food items for those less fortunate so that they can have a wonderful Thanksgiving just like us!  We are asking all students to bring in one non-perishable food item that will be delivered to the Goldstream Food Bank.  If you would like to join your child's class let the teacher know and be at the school at 1:20 tomorrow.  We wish everyone a Happy Thanksgiving!
Bryan Johnson  Principal
Lakewood Elementary School
Bryan Johnson  Principal
Lakewood Elementary School
Please see attached information on the upcoming Halloween Dance.  Questions, contact PAC at lakewoodhotlunch@gmail.com .  This information has also been sent home by email.
Meet the Staff Night with Ed Peekekoot
Tomorrow, Wednesday, September 18th
Similar to last year, a food truck will be on site for you to purchase food if you want to starting at 5PM.
5:00PM L'Authentique Poutine and Burgers Food Truck  will be available for families from 5PM on.  Please see the attached menu.
Classrooms will be open and families are welcome to check out their child's new classroom.
5:30PM -6PM Check out your child's classroom, mix and mingle with staff.
6:00PM- 6:30PM Ed Peekeekoot Performance in the gymnasium: peekeekoot.ca
This is an opportunity for you to visit your child's classroom and see where the learning takes place.  We will be gathering in the gymnasium at 6:00PM.  We are excited to have Ed Peekekoot performing for us from 6 to 6:30PM.
This evening is designed as a casual get together, it is not intended as a time to "find out how your child is doing".  If you wish to discuss your child's learning needs, you will need to schedule a meeting at another time that works for you and your child's teacher.
Ed Peekeekoot, Cree Musician and Artist
Multi-instrumentalist, singer-songwriter, and story-teller, Ed Peekeekoot is a skilled and seasoned performer. He has a timeless kind of cool that appeals to audiences of all ages.  Ed's performances go from blazing guitar work to foot stomping fiddle and haunting Native flute – all sprinkled with his Cree humor and philosophy. He takes people on a wildly varied musical journey from country folk to a touch of classical and jazz.
We hope to see you tomorrow night!!
The Lakewood Staff
Bryan Johnson  Principal
Lakewood Elementary School