Please see attached information on the upcoming Halloween Dance.  Questions, contact PAC at lakewoodhotlunch@gmail.com .  This information has also been sent home by email.
Meet the Staff Night with Ed Peekekoot
Tomorrow, Wednesday, September 18th
Similar to last year, a food truck will be on site for you to purchase food if you want to starting at 5PM.
5:00PM L'Authentique Poutine and Burgers Food Truck  will be available for families from 5PM on.  Please see the attached menu.
Classrooms will be open and families are welcome to check out their child's new classroom.
5:30PM -6PM Check out your child's classroom, mix and mingle with staff.
6:00PM- 6:30PM Ed Peekeekoot Performance in the gymnasium: peekeekoot.ca
This is an opportunity for you to visit your child's classroom and see where the learning takes place.  We will be gathering in the gymnasium at 6:00PM.  We are excited to have Ed Peekekoot performing for us from 6 to 6:30PM.
This evening is designed as a casual get together, it is not intended as a time to "find out how your child is doing".  If you wish to discuss your child's learning needs, you will need to schedule a meeting at another time that works for you and your child's teacher.
Ed Peekeekoot, Cree Musician and Artist
Multi-instrumentalist, singer-songwriter, and story-teller, Ed Peekeekoot is a skilled and seasoned performer. He has a timeless kind of cool that appeals to audiences of all ages.  Ed's performances go from blazing guitar work to foot stomping fiddle and haunting Native flute – all sprinkled with his Cree humor and philosophy. He takes people on a wildly varied musical journey from country folk to a touch of classical and jazz.
We hope to see you tomorrow night!!
The Lakewood Staff
Bryan Johnson  Principal
Lakewood Elementary School
The PAC will once again be running pizza and hot lunch for the 2019-2020 school year. A BIG thank you to the volunteers for organizing and running these lunches!
Online ordering is now available. Please visit https://lakewood.hotlunches.net/  to register and place your orders. ALL new and returning families need to register. The access code is LWHL. This code is also located on the home page of the hot lunch website.
The first Hot lunch featuring Booster Juice is on Monday Sept 30th . Orders are due Sunday Sept 22 by Midnight.  Our hot lunches run once per month.
Our first Pizza day is Thursday Oct. 3.  The order deadline is Sunday Sept. 29th by midnight. Our Pizza lunches run weekly on a Thursday with the exception of early dismissal days and holidays.
Please see the hot lunch website for the list of dates, or go to the Hot Lunch Tab on our web site.
Please contact the PAC at lakewoodhotlunch@gmail.com for any questions. Our parent volunteers regularly check and respond to your inquiries.
Please find attached some additional information on the hot lunch program.
Thank you,
PAC Hot Lunch Team
Visit our Facebook Page – Lakewood Elementary PAC
This information did go out by Messanger:
Later today your child will bring home the Student Verification Forms.  Please review this form and ensure that all information is correct, if not please make revisions and send the form back with your child to hand into their classroom teacher.
Please visit the on line consent form site https://consent.sd62.bc.ca and complete the consent forms for the 2019/20 school year.
Please complete all forms with the exception of the FreshGrade Permission Form.  If your child's teacher will be using Fresh Grade as an assessment tool throughout the year, they will advise you at a later date and request that you complete this consent form.
For further instructions see attachment:  Consent Portal Instructions
Thanks in advance,
Bryan
Bryan Johnson  Principal
Lakewood Elementary School
Boxes are now in each classroom to collect your donations for your class basket for the silent auction.  Donations don't need to be expensive, but they need to be new.  Be creative!  If you have a business – promote it.  Help make the basket auction a success by donating to your classroom basket!  Donations are due May 17. 
(note we are not doing Luck of the Draw this year, nor is there themes for the baskets)
We still need LOTS of volunteers to help with the games and generally help make this event great. To sign up for a one-hour shift, please visit https://volunteersignup.org/DQ8PB 
If you have any questions please email lakewoodfunfair@gmail.com
Please the new calendars at the following links, this information is also posted on the Calendar page in the web site:
School District Office
REUNIFICATION WORKSHOP & DRILL
To enhance the level of emergency preparedness for all schools, the District will be implementing Standard Emergency Reunification Procedures to ensure the safety and well-being of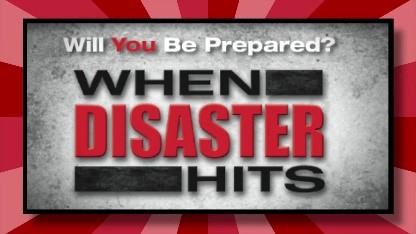 all students in the aftermath of a disaster.  This process includes staff training, parent education, and an emergency reunification drill for staff, students, parents, and authorized guardians at all schools.  Lakewood Elementary will be practicing this Emergency Reunification Drill on Thursday April 18th.  Parents and all authorized guardians listed on a Students Release Form are asked to participate.  This will be an opportunity for parents to exercise their family's emergency plan in conjunction with the school's emergency plan.  Parent information will be shared on the evening of April 9th in conjunction with the PAC meeting.  The parent information session will be held from 6:30 – 7:30 pm in the library and/or gym depending on numbers.  This workshop will explain the District's post-disaster emergency student release procedures, and what to expect during the school's reunification drill.  All participants will receive an emergency planning package and will be given a list of considerations when writing your families emergency plan. 
Please RSVP by this Wednesday, April 3rd if you will be attending the Parent Reunification Information Evening next Tuesday, April 9th at 6:30PM.  Please indicate how many will be attending, send your response to Ms. Willner at rwillner@sd62.bc.ca 
Thanks in advance and we hope to see everyone next Tuesday. 
Bryan Johnson  Principal
Lakewood Elementary School
Community involvement in the education system is key to our success as a progressive and collaborative learning community. We want to be sure we are communicating with our parents and community in the best way possible.
Complete this survey by Monday, March 18 for your chance to win one of four $25 gift cards to Indigo books. Click on the image or the link below to start the survey.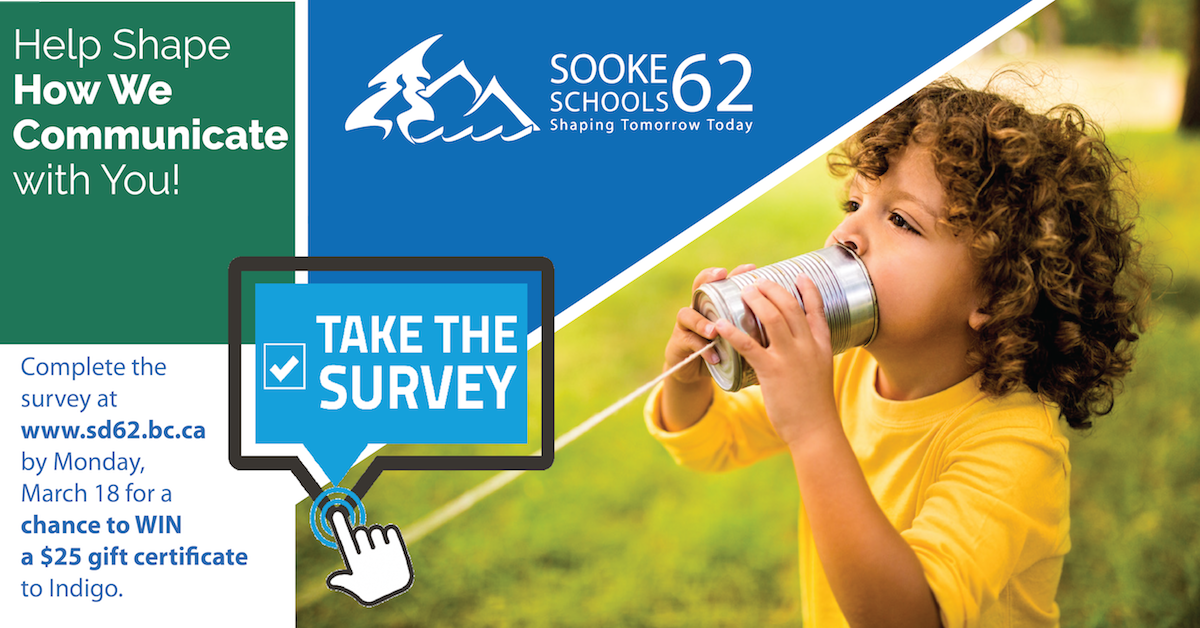 https://www.surveymonkey.com/r/SD62communications
Please see attached information on the upcoming Family Dance, all students must be accompanied by an adult. 
For ticket ordering information, please go to the Lakewood website or directly to the Hot Lunch Website.
Thanks, Lakewood PAC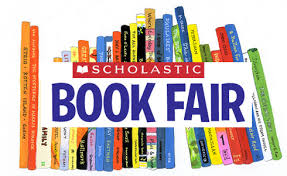 Good morning families, 
It is great to see everyone this morning and our students are excited to be back and engaged in Valentine's activities.  Thanks to Ms. Bouvier, the Book Fair has been held over!  It is open all day today until 3:15PM.  If you can't make it today, it will also be open all day next Tuesday until 3:15PM.  
If you are able to volunteer at the book fair either today or next Tuesday, Ms. Bouvier would really appreciate the help.  You can just stop by the library.  
Thanks and have a great day. 
Bryan
Bryan Johnson  Principal
Lakewood Elementary School
Thank you to those of you who have taken the time to register for Cash on Line, or have already made a PAC Donation.
Here are a few hints for those that may be having troubles completing the process:
The consent must be completed to register your student;
After competing the consent you need to wait 2 or 3 days, to give our IT Department time to upload the information;
You must use the same email address that you have registered with the school's student information system (you will already be getting school emails to that address);
Only use your child's last name (you were provided first and last, as many parents have more than one child at the school, and the Student # is Student specific; and lastly
your child's birth date.
Please let us know if you are still having issues after following these tips.
Rosa Willner, Secretary
Lakewood Elementary