Pancake Breakfast with Santa is this Friday December 13th at 8:45am
We thank Lakewood PAC for funding our students' breakfast and Santa photos on this special day!
It's a good idea for your child to have a small breakfast as some students do not get their pancakes until closer to recess.
The class pictures with Santa will be sent home the following week!
We work hard to ensure that all students can participate regardless of any allergies or dietary requirements.  If for some reason we are not aware of your child's allergies or dietary requirements, please notify Allyson Ell, Pancake Breakfast Coordinator at alouie@shaw.ca .  She will be happy to work with you to ensure your child participates in this fun annual event. 
All this week we are collecting non-perishable food items for the Goldstream Foodbank.
If you have any items to donate please drop them off across from our office by Friday the 13th.
Thanks 🙂 
This year, based on the consensus of the PAC members, we have decided to request that families make a one-time monetary contribution to the PAC in lieu of the various fundraising events that have previously occurred throughout the year. For all information please see attached links.
All this information has also been emailed to parents.

TURKEY TROT TOMORROW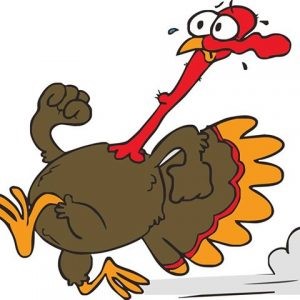 The annual Turkey Trot will take place at 1:20PM tomorrow.  Students will complete a short walk around our community.  Up Shaw Avenue, through the fire gate from Shaw Avenue down to Florence Lake Road returning to the school up Setchfield Avenue.  We will be collecting non-perishable food items for those less fortunate so that they can have a wonderful Thanksgiving just like us!  We are asking all students to bring in one non-perishable food item that will be delivered to the Goldstream Food Bank.  If you would like to join your child's class let the teacher know and be at the school at 1:20 tomorrow.  We wish everyone a Happy Thanksgiving!
Bryan Johnson  Principal
Lakewood Elementary School
Bryan Johnson  Principal
Lakewood Elementary School
Please see attached information on the upcoming Halloween Dance.  Questions, contact PAC at lakewoodhotlunch@gmail.com .  This information has also been sent home by email.
Meet the Staff Night with Ed Peekekoot
Tomorrow, Wednesday, September 18th
Similar to last year, a food truck will be on site for you to purchase food if you want to starting at 5PM.
5:00PM L'Authentique Poutine and Burgers Food Truck  will be available for families from 5PM on.  Please see the attached menu.
Classrooms will be open and families are welcome to check out their child's new classroom.
5:30PM -6PM Check out your child's classroom, mix and mingle with staff.
6:00PM- 6:30PM Ed Peekeekoot Performance in the gymnasium: peekeekoot.ca
This is an opportunity for you to visit your child's classroom and see where the learning takes place.  We will be gathering in the gymnasium at 6:00PM.  We are excited to have Ed Peekekoot performing for us from 6 to 6:30PM.
This evening is designed as a casual get together, it is not intended as a time to "find out how your child is doing".  If you wish to discuss your child's learning needs, you will need to schedule a meeting at another time that works for you and your child's teacher.
Ed Peekeekoot, Cree Musician and Artist
Multi-instrumentalist, singer-songwriter, and story-teller, Ed Peekeekoot is a skilled and seasoned performer. He has a timeless kind of cool that appeals to audiences of all ages.  Ed's performances go from blazing guitar work to foot stomping fiddle and haunting Native flute – all sprinkled with his Cree humor and philosophy. He takes people on a wildly varied musical journey from country folk to a touch of classical and jazz.
We hope to see you tomorrow night!!
The Lakewood Staff
Bryan Johnson  Principal
Lakewood Elementary School
The PAC will once again be running pizza and hot lunch for the 2019-2020 school year. A BIG thank you to the volunteers for organizing and running these lunches!
Online ordering is now available. Please visit https://lakewood.hotlunches.net/  to register and place your orders. ALL new and returning families need to register. The access code is LWHL. This code is also located on the home page of the hot lunch website.
The first Hot lunch featuring Booster Juice is on Monday Sept 30th . Orders are due Sunday Sept 22 by Midnight.  Our hot lunches run once per month.
Our first Pizza day is Thursday Oct. 3.  The order deadline is Sunday Sept. 29th by midnight. Our Pizza lunches run weekly on a Thursday with the exception of early dismissal days and holidays.
Please see the hot lunch website for the list of dates, or go to the Hot Lunch Tab on our web site.
Please contact the PAC at lakewoodhotlunch@gmail.com for any questions. Our parent volunteers regularly check and respond to your inquiries.
Please find attached some additional information on the hot lunch program.
Thank you,
PAC Hot Lunch Team
Visit our Facebook Page – Lakewood Elementary PAC
This information did go out by Messanger:
Later today your child will bring home the Student Verification Forms.  Please review this form and ensure that all information is correct, if not please make revisions and send the form back with your child to hand into their classroom teacher.
Please visit the on line consent form site https://consent.sd62.bc.ca and complete the consent forms for the 2019/20 school year.
Please complete all forms with the exception of the FreshGrade Permission Form.  If your child's teacher will be using Fresh Grade as an assessment tool throughout the year, they will advise you at a later date and request that you complete this consent form.
For further instructions see attachment:  Consent Portal Instructions
Thanks in advance,
Bryan
Bryan Johnson  Principal
Lakewood Elementary School
Boxes are now in each classroom to collect your donations for your class basket for the silent auction.  Donations don't need to be expensive, but they need to be new.  Be creative!  If you have a business – promote it.  Help make the basket auction a success by donating to your classroom basket!  Donations are due May 17. 
(note we are not doing Luck of the Draw this year, nor is there themes for the baskets)
We still need LOTS of volunteers to help with the games and generally help make this event great. To sign up for a one-hour shift, please visit https://volunteersignup.org/DQ8PB 
If you have any questions please email lakewoodfunfair@gmail.com
Please the new calendars at the following links, this information is also posted on the Calendar page in the web site:
School District Office