Jump Rope for Heart is an organization supporting the Heart and Stroke Foundation.  This is a 25-year tradition at Lakewood in which we have raised $216,174!
This year the campaign is set up so that all fundraising is done online and will run from April 12 – 23. With parent consent, students register online to count their daily E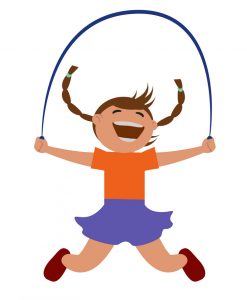 ASY healthy habit streak and to set up a fundraising page in order to win prizes. Please go to jumpropeforheart.ca, for all required information.
Like all things this year, the Skip-a-thon will look different from previous years, however we are excited for classes to still be participating. Unfortunately, parents are unable to attend due to COVID restrictions, so please do not come to the school until dismissal time on Friday, April 23rd.
We will be closing the drop-off-pick-up loop from 12:30pm-2:25pm in order to provide more space for students to safely skip.