Halloween Costumes
S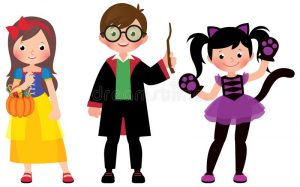 tudents are welcome to wear their Halloween costumes Friday, October 30th.  We ask that students follow the SD#62 Guidelines for costumes.
Full face makeup is permitted as long as it isn't too scary or offensive
Covid Halloween half masks are permitted. No full masks please.
No Imitation weapons of any kind
Friendly clowns, jesters, mimes etc. are permitted. No scary clowns.
We want to ensure that all students have a fun positive experience, particularly our primary students, some of which are new to this special day.  If your child has a particularly scary costume for trick-or-treating; we suggest that they wear a different costume for their day at school that meets school district guidelines.  Your child's teacher will inform you of the fun classroom events that are coming up!